Description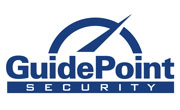 GuidePoint Security is looking for a Marketing MDF/Coop Coordinator will report to the Director of Corporate Marketing and be responsible for entering and tracking all MDF/Coop requests and claims as needed by the regional marketing and corporate marketing team members. He/she will be tasked with building strong relationships with the regional marketing team members, corporate marketing and vendors to track marketing plans and generate reporting to showcase ROI on joint marketing events and programs. This is a remote position being able to work from home effectively will be essential.
Role and Responsibilities:
Enter and track all MDF and Co-op related requests (e.g. for events, activities, co-branded items, etc.) from regional marketing contacts, vendors, and/or regional partners.
Gather all pertinent information for requests (i.e. event date, venue, total cost, amount of funds being requested, # of attendees, theme/message, and other related ROI data).
Create request content relative for specific vendor/partner portals – adhering to all regulatory policies pertaining to specific vendor, without exceeding their monetary limits.
Complete and process Vendor Request Forms prior to portal submittals as needed.
Notify requester of approval and provide information on required Proof of Performance (POP) for claims.
Upon event or activity completion work with requester on invoice processing.
Review all related POP prior to submitting claim and collect what is need from requester.
Create the MDF/Coop claim and submit the invoice and POP via the portal or email, depending on vendor process.
Monitor all claims to ensure that they receive approval, or if placed on hold or rejected, work with vendors/requester to provide any additional requested information until claim is resolved and approved.
Monitor all MDF/Coop portals, particularly prior to the close of each quarter to ensure that all requests and claims are complete, approved, and/or resolved by the end of the quarter – to ensure no loss of funding.
Notify requester of approvals, claims on hold, and resolutions.
Monitor MDF/Coop funding amounts and work with the regions to make sure the funds are spent in accordance with the vendor regulations.
Provide quarterly reporting on Opportunity's & ROI for each region, with each vendor, per activity to show effectiveness of vendor related marketing initiatives.
Track all outgoing and incoming vendor invoicing and provide a weekly report to each region with outstanding payments noted.
Enter all registrants/attendees from vendor events into Marketo campaigns to assist with the tracking of ROI.
Other duties as assigned.
Position Requirements:
Bachelor's degree in marketing or related field preferred
Minimum 1-3 years of related marketing experience
Ability to travel 10% of the time in North America
Must be comfortable working in a fast-paced environment
Must like to work in a collaborative environment with team goals
com experience
Marketo experience a plus
Experience in IT reseller environment a plus
Why GuidePoint?
GuidePoint Security is a rapidly growing, profitable, privately-held value added reseller that focuses exclusively on Information Security. Since its inception in 2011, GuidePoint has grown to over 200 employees, established strategic partnerships with leading security vendors, and serves as a trusted advisor to more than 1,000 clients.
Firmly-defined core values drive all aspects of the business, which have been paramount to the company's success and establishment of an enjoyable workplace atmosphere. At GuidePoint, your colleagues are knowledgeable, skilled, and experienced and will seek to collaborate and provide mentorship and guidance at every opportunity.
This is a unique and rare opportunity to grow your career along with the one of the fastest growing companies in the nation.
Some added perks….
MacBook Air or Pro
Healthy mobile phone and home internet allowance
100% employer-paid medical and dental with generous employer family contributions
Eligibility for retirement plan after 2 months at open enrollment
Equal Opportunity Employer
GuidePoint Security, LLC is an equal opportunity employer and all qualified applicants will receive consideration for employment without regard to race, color, religion, sex, national origin, age, disability status, marital status, sexual orientation, gender identity, genetic information, protected veteran status, or any other characteristic protected by law.
In compliance with federal law, all persons hired will be required to verify identity and eligibility to work in the United States and to complete the required employment eligibility verification document form upon hire.