Description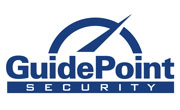 Splunk Engineers at GuidePoint Security provide expert security engineering support to the vSOC managed service offerings. Splunk Engineers are responsible for the design, development, implementation, configuration, operation, management, testing, tuning, and optimization of all systems and resources within vSOC. Candidates must display aptitude and ability to manage a multitude of virtual resources in a fast paced environment. This position is virtual / remote working from a home office unless at a client site.
Role and Responsibilities:
Design, develop, deploy, manage, and maintain Amazon Web Services systems and solutions

Deploy, configure, manage, and maintain Linux systems from a variety of distributions

Deploy, setup, configure, manage, and maintain Splunk deployments to include clustering and high availability scenarios

Performance monitoring of all deployed systems and solutions

Securing all deployed systems and solutions to at least industry best practices

Scripting as needed in Python

Contribute to the integration of systems using APIs

Create REGEX to parse log files as needed

Provide functional solutions to complex technical problems

Troubleshoot Linux and Windows systems as needed

Document network architectures and topologies

Interface with customers to resolve issues, provide additional information, and answer questions

Keep up-to-date with information security news, techniques, and trends

Manage multiple priorities simultaneously while managing expectations and project milestones

Achieve expert proficiency with Splunk as an engineer

Achieve expert proficiency with Amazon Web Services as an engineer

Become proficient with ServiceNow as an engineer

Become proficient with third-party threat intelligence tools as required

The ideal candidate should be able to multitask and give equal attention to a variety of functions while under pressure
Position Requirements:
Experience in Information Security (Required)

Experience in System Administration (Required)

Strong communication skills written and oral (Required)

Must be an independent self-starter (Required)

Experience with Splunk (or any other SIEM) (Required)

Experience with Linux Operating Systems (CentOS, RedHat, Ubuntu) (Required)

Experience with Amazon Web Services (AWS) (Desired)

Experience with Microsoft Azure (Desired)

Experience with DevOps software (Ansible, Chef, Puppet, etc) (Desired)

Experience with Incident Management (Desired)

Experience writing and communicating with customers (Desired)

Degree in Information Security or Information Technology (Desired)

Previous experience on a Computer Incident Response Team (CIRT), Computer Emergency Response Team (CERT), Computer Security Incident Response Center (CSIRC) or a Security Operations Center (SOC). (Desired)
Why GuidePoint?
GuidePoint Security is a rapidly growing, profitable, privately-held value added reseller that focuses exclusively on Information Security. Since its inception in 2011, GuidePoint has grown to over 200 employees, established strategic partnerships with leading security vendors, and serves as a trusted advisor to more than 1,000 clients.
Firmly-defined core values drive all aspects of the business, which have been paramount to the company's success and establishment of an enjoyable workplace atmosphere. At GuidePoint, your colleagues are knowledgeable, skilled, and experienced and will seek to collaborate and provide mentorship and guidance at every opportunity.
This is a unique and rare opportunity to grow your career along with the one of the fastest growing companies in the nation.
Some added perks….
MacBook Air or Pro

Healthy mobile phone and home internet allowance

100% employer-paid medical and dental with generous employer family contributions

Eligibility for retirement plan after 2 months at open enrollment
Equal Opportunity Employer
GuidePoint Security, LLC is an equal opportunity employer and all qualified applicants will receive consideration for employment without regard to race, color, religion, sex, national origin, age, disability status, marital status, sexual orientation, gender identity, genetic information, protected veteran status, or any other characteristic protected by law.
In compliance with federal law, all persons hired will be required to verify identity and eligibility to work in the United States and to complete the required employment eligibility verification document form upon hire.